ELITE CONTAINER STORAGE
Self storage in Brisbane & the Gold Coast
Self storage
on the Gold Coast
Here at Elite Container Storage Gold Coast, we pride ourselves on our clean, new and well maintained shipping container storage facility. All our storage containers are fully insulated, adding extra protection to your goods from the Queensland heat and weather.
Our self storage facility is centrally located on the Gold Coast in Molendinar, right near Ashmore City. We're just 5 minutes from both Southport and the M1 providing quick and easy access from all areas of the Gold Coast. We're family owned and operated, and our service is second to none.
We now also offer indoor storage units for added safety and protection of your goods. As well as long and short term self storage solutions, with multiple sizes available so you only pay for the space you need.
We offer 24/7 access to your storage space, state of the art security and offer great value solutions for both domestic and commercial clients. Please give us a call and we will tailor a storage solution for you – or grab a quote for pricing details.
Helpful Information For Local Gold Coast Suburbs
Why choose us for self storage
on the Gold Coast
Elite Container Storage is a family owned business, we always aim to deliver the best possible service we can for all our clients. We pride ourselves on giving suitable guidance for each client's storage needs.
We have been providing secure, budget-friendly Gold Coast self storage for a long time. This has provided us the skills and self storage experience to service the Gold Coast area.
Whilst providing self storage facilities, Elite Container Storage goes above and beyond for our clients to ensure they get the most suitable Gold Coast storage option available. Along with the facilities, we provide a storage space estimator for potential clients who may be unaware of how much space they will need. All you have to do now is build your different 'rooms' and then enter the data into our calculator. Our service will provide you with an estimate, which gives you better clarification of how much room you may need, as well as feasible storage sizes and alternatives.
At our neighbouring site, we provide transportable timber storage modules that may be delivered directly to your home to save further handling. This option provides exceptional value for money and is suitable for clients who do not want constant access to their possessions and would prefer to save time when moving them in and out of storage. The modules are made of permeable wood and kept in a secure location. They are available for free viewing during our office hours (with two business days' notice).
For clients who don't wish to have a full sized shipping container, we propose this storage alternative. We have a variety of sizes available for our Gold Coast mobile storage, so contact us immediately to explore what would be an ideal solution for you.
Gold Coast Facility Address
13 Enterprise Street, Molendinar QLD 4214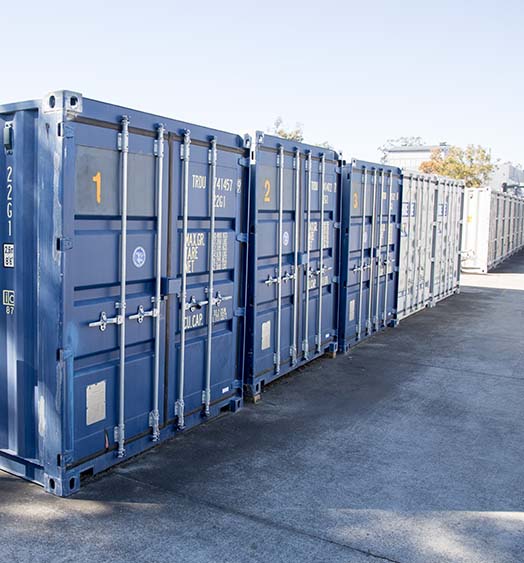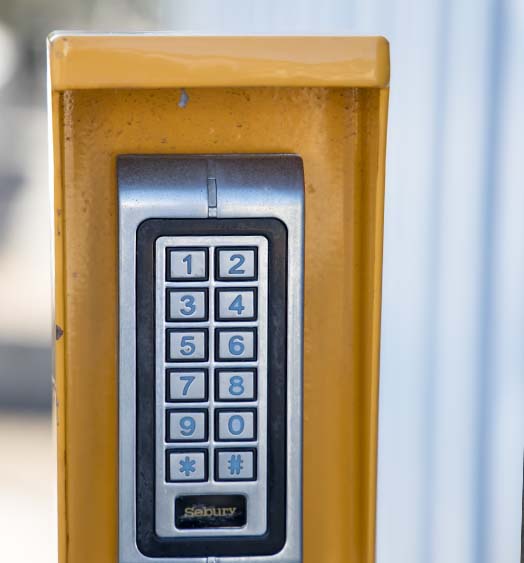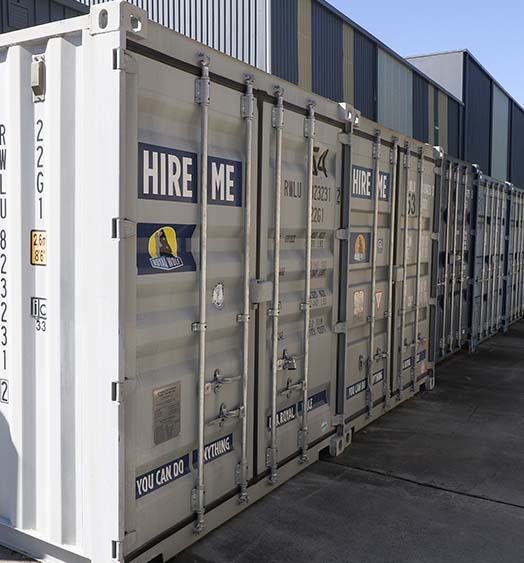 Storage FAQs
What size are the Gold Coast self storage containers?
The containers are typically 20-foot containers with dimensions of 2.4m wide x 6m long x 2.6m high. They have a volume of 34m3 and can contain the contents of a 3-4 bedroom house.
We also have smaller, low-cost storage space available in the adjoining site if needed.
What if I don't know what size of self storage I need?
Not a problem! Our self storage space estimator is an ideal tool for identifying an estimate of how much space you may need.