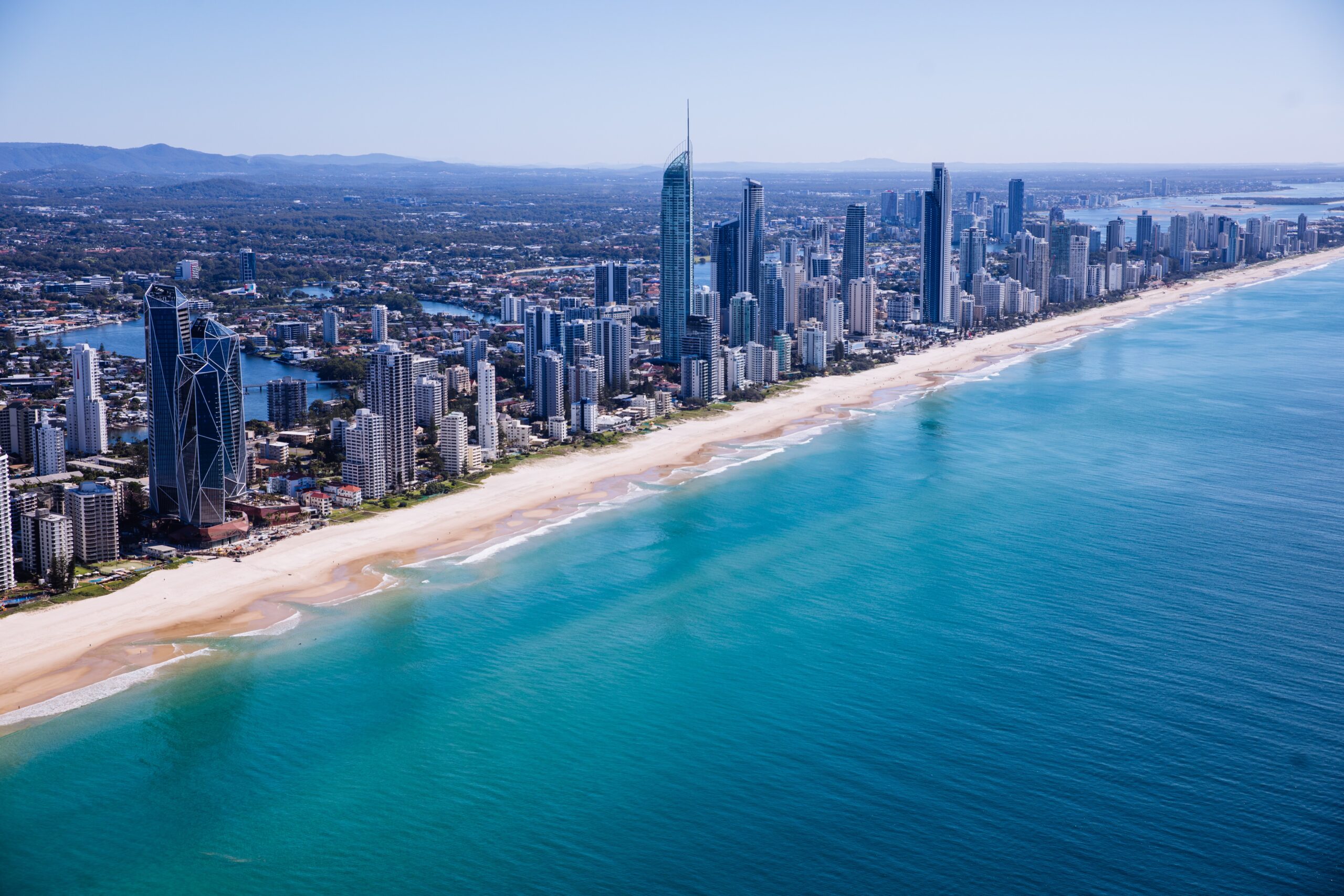 4 Reasons to Move to the Gold Coast
Situated a short 45 minute drive south of Brisbane, The Gold Coast is home to over half a million people who live, work and play in one of the most beautiful places in the world.
With tens of thousands of people moving to the Gold Coast every year, the region is booming and will play host to the Commonwealth Games in 2018. If you're considering a sea-change, the team here at Elite Container Storage have put together the top 5 reasons why you should make the Gold Coast your new home.  
The Weather
The phrase "beautiful one day, perfect the next" is often used to describe Queensland's weather, and with an average of 245 days of sunshine a year, the Gold Coast is the epitome of perfect weather. Boasting year round average temperatures in the mid to high 20's you can leave your cold weather clothing in our Gold Coast storage facility along with the rest of your goods.
The Economy
You'll be hard pressed to visit the Gold Coast without seeing a skyline busy with cranes and construction activity which illustrates the healthy state of the Gold Coast economy. With over 12 million tourists visiting every year, the Gold Coast has a thriving jobs market from hospitality to professional services, there's ample employment opportunities for all newcomers.
The Beaches
The Gold Coast boasts some of the most beautiful beaches in the world and with over 70km of coastline bordering the city, you'll never struggle to find your own patch of sand to kick back and soak up the sun. If you're into surfing, the Gold Coast is home to world renowned breaks such as Snapper Rocks and Kirra where you'll likely find yourself rubbing shoulders with some of the pro surfers who call this place home.
Fun Filled Weekends
The kids will have no excuses for boredom once you're living on the Gold Coast, with hundreds of activities and attractions right on your doorstep. Surfing, swimming, fishing and hiking are just a few of the favourite pastimes of the locals in the great outdoors. For the adrenalin seekers, Movie World, Dreamworld, Sea World and Wet & Wild are a short 10 minute drive up the highway and for the parents there's world class shopping and dining precincts spread up and down the coast.
These are just 4 reasons why people love living on the Gold Coast and there's countless more! Here at Elite Container Storage, we've lived and worked on the Gold Coast for over 40 years and love welcoming new faces to our region. Whether you need a short term storage solution while you unpack, or a longer term container storage unit on the Gold Coast, we're centrally located right near Ashmore city and would love to help you keep your goods safe and secure.
Contact us today for a quick storage quote