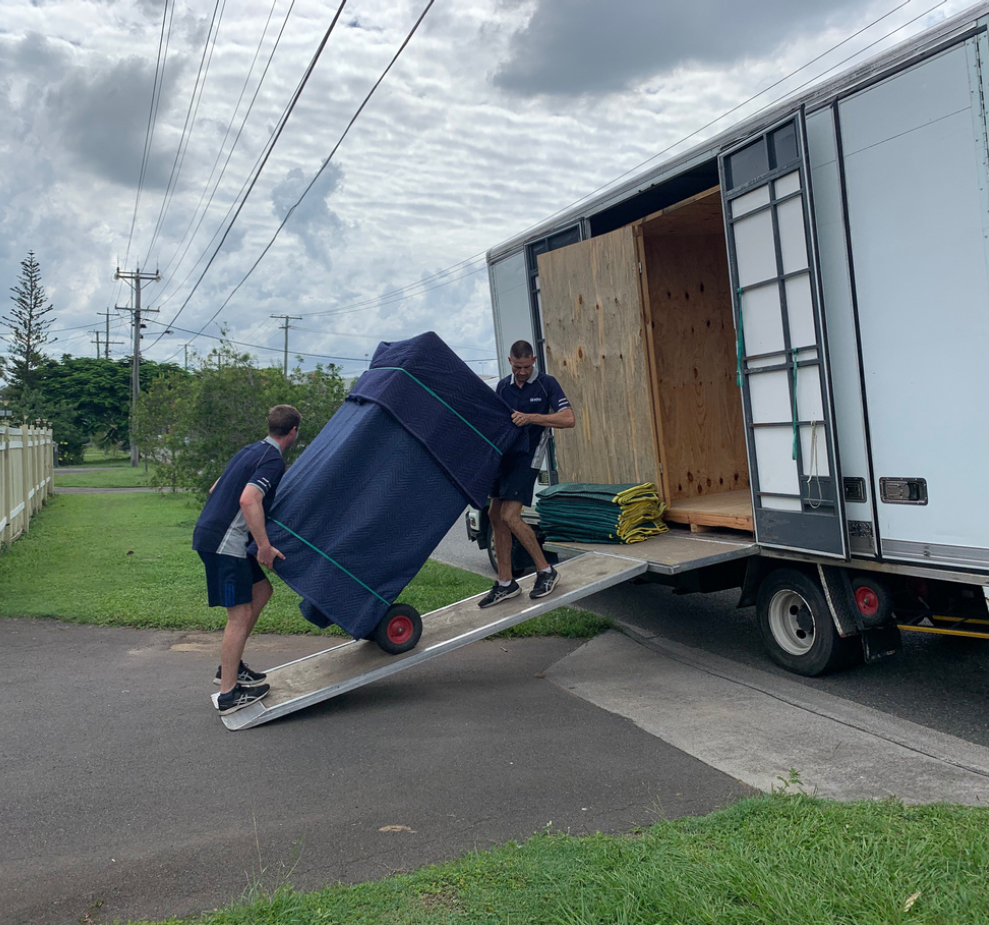 The Ultimate Storage Solution for Gold Coast Residents
If you're tired of clutter or struggle to keep your home organised, a self-storage solution might be your answer. Whether you're downsizing, relocating or decluttering, storage containers provide flexibility and freedom to optimise your space. Storage containers can securely and efficiently keep your personal belongings until you need them again. Depending on the amount of storage space you need, portable storage containers come in a range of sizes to match your needs.
Storage Solutions For Gold Coast Residents
Storage Units
Gold Coast storage units are great for keeping your possessions in a secure location that's easily accessible. Your local storage facility would have a variety of storage options and sizes to suit your needs. Simply talk to your local facility and pay a fee to rent a storage unit for as long as you require. Most people who cannot afford to throw away their stuff choose to rent a self-storage unit since you can keep numerous items that you are not currently using to free up room in your house or business. Storage facilities are safer than most homes if security is your main concern. The property is guarded with gated entry, surveillance cameras, external lighting to boost visibility, security fences, security guards, and restricted access times in addition to the well-secured units employing cutting-edge technology.
Mobile Storage
Alternatively, there is the option of mobile storage. With mobile storage containers, you can avoid the hassle of frequent trips to the storage facility. A mobile self-storage unit's portability is its main benefit. Mobile storage pods are packaged and delivered to the place of your choice rather than travelling to the storage facility. This is perfect if you're moving because you can pack your unit without going back to the facility, which will save you both time and money. For those searching for a quick and simple solution, mobile storage containers are perfect. You are free to go at your own pace and take your time.
Directions to Our Gold Coast Facility from Several Gold Coast Suburbs
Our self storage facility is centrally located on the Gold Coast in Molendinar at 13 Enterprise Street, Molendinar QLD 4214. We're just 5 minutes from both Southport and the M1 providing quick and easy access from all areas of the Gold Coast.
Directions from Ashmore: Our storage facility is located just minutes from central Ashmore, off State Route 20 onto Industrial Avenue before arriving at Elite Container Storage on Enterprise St, making it easily accessible for clients to locate.
Directions from Labrador: Our storage facility is located just 10 minutes from Labrador, driving south along Smith St to the motorway State Route 10 before arriving at Industrial Avenue and Elite Container Storage/Enterprise St.
Directions from Gaven: The Gaven storage facility is located approximately 10 minutes along State Route 10 or 20 before turning right at Enterprise St and arriving at Elite Container Storage.
Directions from Carrara: Our nearby storage facility is located a short 11 minutes away from Carrara. To arrive, head North on Nielsens Rd along State Route 24 before continuing onto State Route 20, Freda St. Once exiting right off State Route 20 you will arrive at Elite Container Storage off Enterprise St.
Directions from Nerang: To access our storage facility head north-east from Nerang onto Prince St/ State Route 20 and arrive at Enterprise St, Molendinar.
Elite Container Storage goes above and above to help our customers choose the best Gold Coast storage choice while still providing self storage facilities. We offer a storage space estimate for potential clients who might not be sure how much room they will require in addition to the facilities. All you have to do is construct your various 'rooms' and input the information into our calculator. With the help of our service, you can receive an estimate that will help you better understand how much space you might require as well as practical storage options and sizes.