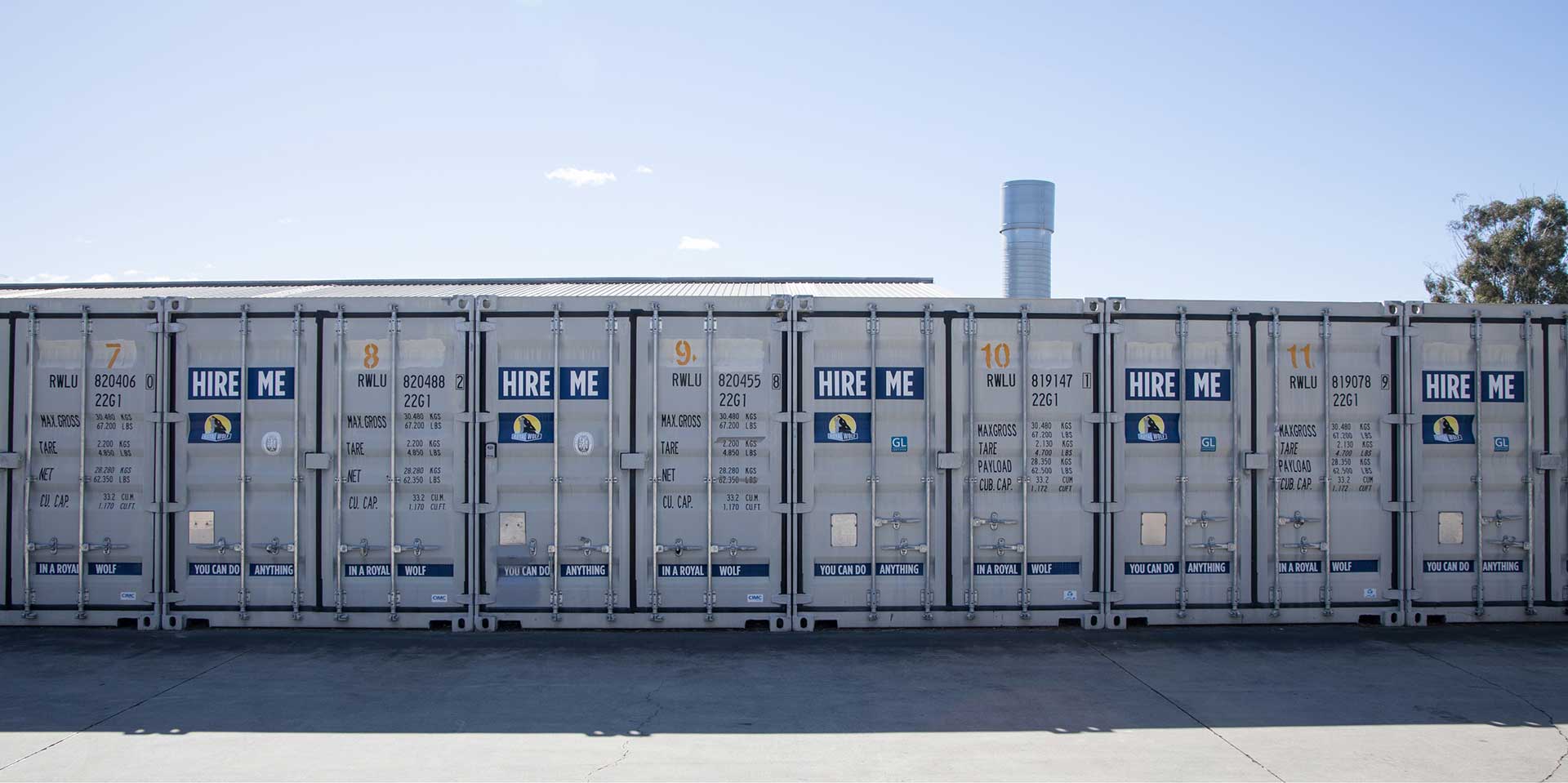 Industrial Storage Solutions for Your Molendinar Business
If you're a Molendinar-based company that is looking for storage solutions, we have the perfect solution. Effective storage solutions optimise workspace, organise inventory and products, and boost overall efficiency. Regardless of size or sector, storage units have several advantages for commercial enterprises. Here are some of the many benefits of investing in commercial storage for your business.
Reduce Clutter & Optimise Space
Workspaces that are disorganised can reduce productivity and pose safety risks. Businesses may maintain an organised, clutter-free working environment by using storage units.Additionally, commercial storage units allow businesses to optimise their space and reduce the need for larger, more expensive office or warehouse spaces. This cost-effective approach helps businesses save money on rent and operational expenses.
Extra Security
If you own a business with valuable products that are high risk on your premises you can use storage facilities that have greater security systems. The premises are also carefully protected with gated entry, surveillance cameras, outdoor illumination to boost visibility, security fences, security guards, and limited access times in addition to the well-secured units employing cutting-edge technology. Therefore, it makes more sense to store precious belongings in a storage unit as opposed to businesses or offices. Read more about our high security storage here.
Inventory Management
One of the primary benefits of offsite storage is that it frees up valuable onsite space. Retail stores, offices, and manufacturing facilities often have limited space, and dedicating it to inventory storage can be inefficient. Offsite storage allows you to use your onsite space more efficiently for core business activities, such as serving customers, conducting operations, and expanding your product lines or services. This is a cost effective solution as purchasing additional warehouse or office spaces can be expensive. Storage facilities offer a cost effective solution that is flexible. You can choose the space size that suits your needs and budget, eliminating the need for long-term commitments and high overhead costs.
Relocating or Business Expansion
During office relocations or renovations, storage units can be used to temporarily store furniture, office equipment, and supplies. This helps businesses maintain continuity during transitional periods. For companies that are growing or expanding, storage units offer flexibility. Additional storage space can support the expansion of goods or equipment during periods of growth. On the other hand, extra supplies can be held off-site during downsizing until a decision is made on their future.
Molendinar Storage Solutions – Elite Container Storage
Elite Container Storage facility is centrally located on the Gold Coast in Molendinar, right near Ashmore City. We're just 5 minutes from both Southport and the M1 providing quick and easy access from all areas of the Gold Coast. We're family owned and operated, and our service is second to none. Elite Container Storage offers commercial storage choices to match your business needs, which can help you clean up effectively. Running a small business is busy enough without having to deal with the chaos and clutter. Let us organise the mess and handle all of your business's storage requirements by using our commercial storage facility in Molendinar!