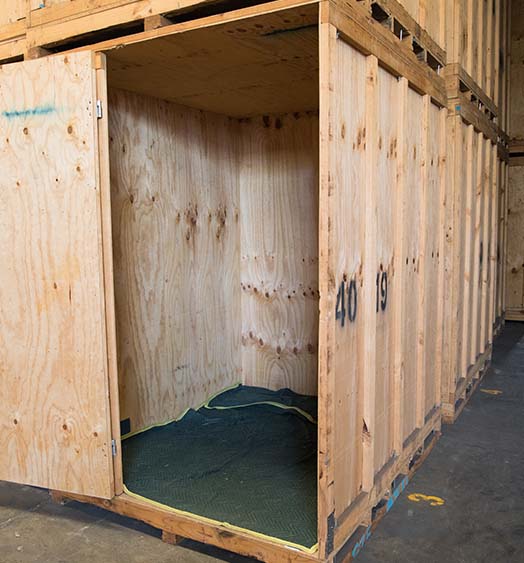 4 Things that Benefit from Insulated Storage Units on the Gold Coast
With an average 245 days of sunshine a year, the Gold Coast boasts some of the best weather in the World, making it an idyllic place to live, work and play. However with the tropical climate comes high levels of humidity and temperature fluctuations that can cause damage to your possessions in self storage if they aren't placed in insulated Gold Coast storage containers (like ours!).
Here's 4 things that should always be kept in insulated container storage units on the Gold Coast:
Wooden Furniture
High levels of humidity can cause moisture to accumulate in non-insulated storage units which can lead to your wooden furniture cracking, warping and even rotting. A constant temperature is critical to maintaining a low level of humidity and protecting your bed frames, wardrobes, tables and other wooden furniture whilst in storage.
Leather
Let's face it, leather furniture is not cheap and repairing/ replacing your luxurious couch is not something any of us would want to do. Leather is very sensitive to sudden changes in temperature and if not stored correctly can harbour mould build ups and even experience discolouration in extreme heat. To prevent any damage, your safest bet is to use one of our insulated storage units here on the Gold Coast.
Musical Instruments
If your rockstar days are behind you and it's now time to place your axe in storage, it is critical that you choose an insulated storage facility. The strings on guitars and in pianos are very sensitive to temperature variations and the glue holding the joints together can quickly lose it's hold which leads to warping and terrible sounding instruments.
Photos
If you, like most of the previous generation, have lots of printed photos from a time before digital cameras, then you'll understandably want to preserve these valuable memories for years to come. Extreme humidity can cause photos stacked on top of one another to deteriorate. To protect these priceless images you should always keep them in an environment where the temperature is regulated, such as one of our Gold Coast Containers.
Elite Container Storage have a fleet of insulated storage containers located conveniently near the heart of the Gold Coast that will offer your possessions the best possible protection from the humid climate. Visit our Gold Coast storage facility today to feel the difference the insulation makes for yourself or call 07 3155 3888 for a quick storage quote.