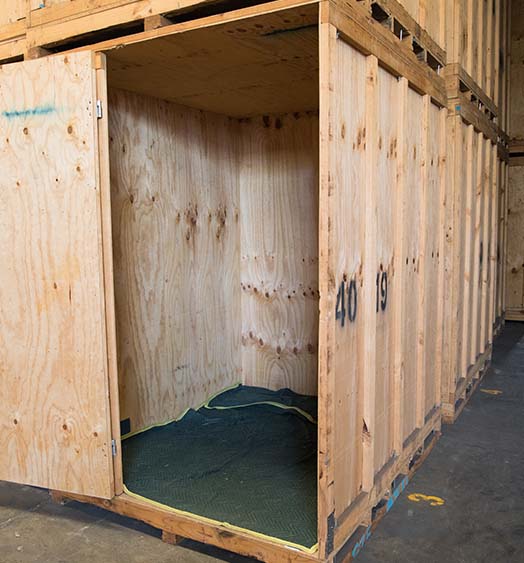 Efficient, Mobile Storage for Ashmore Residents
Whether you're moving out, decluttering or downsizing, finding a storage solution that is convenient can be difficult. Whatever storage solutions you may need, mobile storage is a great way to make the process easier. If you're located in Ashmore, Elite Container Storage has several mobile storage solutions to choose from. Our storage facility is located just minutes from Ashmore, off State Route 20 onto Industrial Avenue before arriving at Elite Container Storage on Enterprise St. The facility is located just a short drive from central Ashmore making it easily accessible for clients to locate. Offering storage containers for both residential and commercial use, we are determined to provide the best service to our customers. Read about our Ashmore mobile storage benefits below.
Convenient mobile storage solutions
One of the most significant advantages of mobile storage for Ashmore residents is its ability to help declutter your space. Moving or decluttering can be a stressful time, mobile storage units can be loaded at your doorstep, allowing you to sort through your possessions, pack away items that aren't needed regularly, and create a more organised and spacious living environment. If you're moving, this is great because you can directly pack your unit without having to go back and forth to the facility, saving you time and money.
Perfect for temporary storage
This option is highly economical and great for clients who don't need frequent access to their belongings and want to save time transporting things in and out of storage. These units can be loaded at your location, with convenient access to your belongings 6 days per week, whether you're moving, downsizing, or simply need a place to store items temporarily. In times of transition, they are the perfect choice for storing furniture, appliances, and personal things.
Moving, renting or downsizing made easy
Moving can be a difficult process, but mobile storage can make it easier. When you're ready, the storage container can be loaded at your new Ashmore residence or our safe storage facility. Additionally, you can pack your possessions at your own pace, reducing the pressure and stress of planning a move. If you're renovating, storing your belongings away securely provides you with one less thing to worry about and ensures your items are protected.
Ashmore Storage
Efficient mobile storage is a game-changer for Ashmore residents. Whether you're decluttering, renovating, moving, or simply need additional storage space, these units provide a convenient, secure, and cost-effective solution. Embrace the benefits of mobile storage to make your life easier. With mobile storage, you can enjoy a clutter-free home, streamline your renovations, and have peace of mind knowing your belongings are safely in storage for when you need them.
If you're struggling to find the perfect storage solution and are looking for something smaller than shipping containers, Ashmore's storage facility is recommended for you. Elite Container Storage is just a few minutes from central Ashmore, meaning it's convenient and accessible. At Elite Container Storage we have a selection of portable storage units in a variety of sizes to accommodate several requirements. Get in contact with our team if mobile storage is appropriate for you so we can ensure you get the best service and assistance!