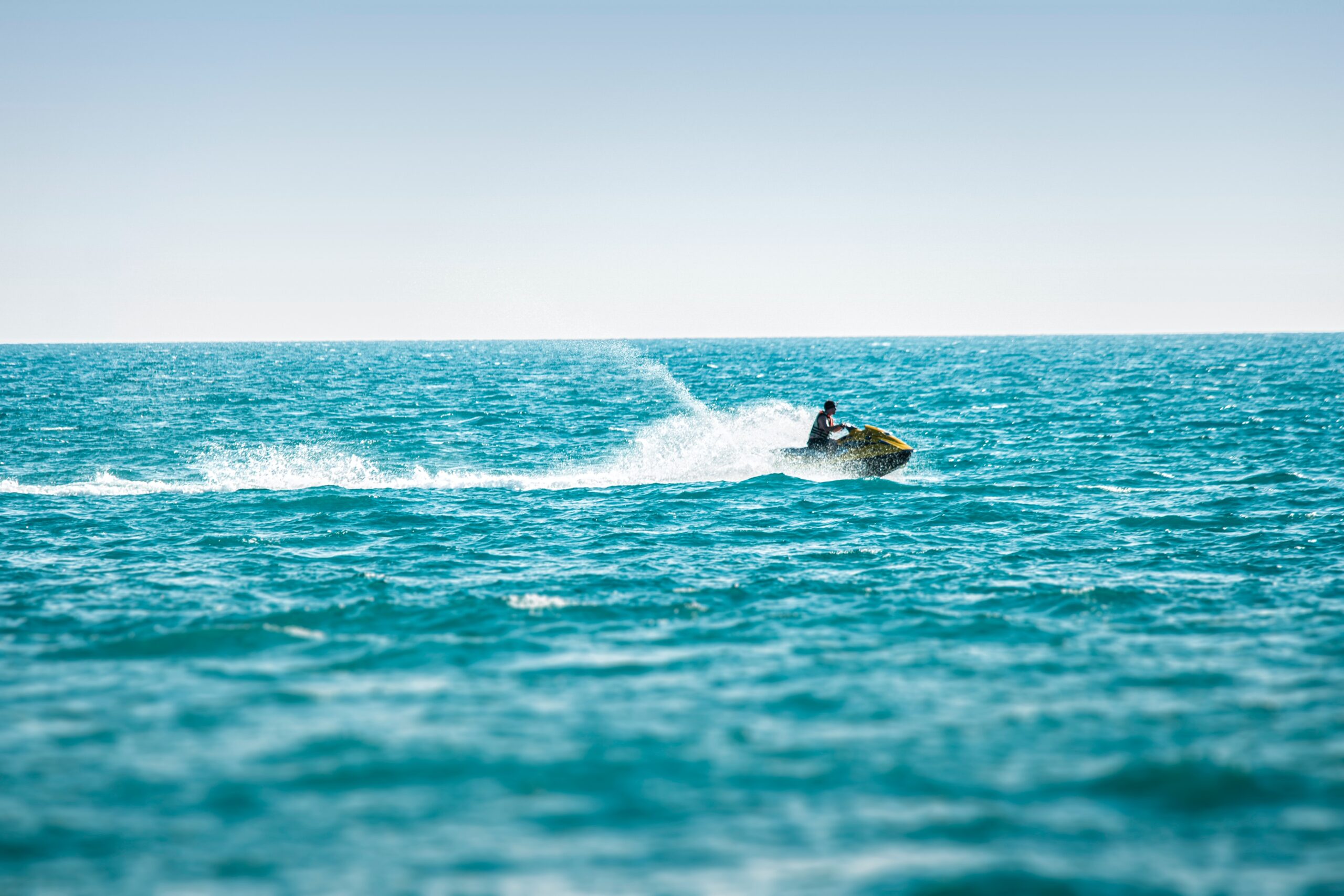 Jetski Storage Hints & Tips
With hundreds of kilometres of pristine waterways to explore, the Gold Coast is home to thousands of avid Jet Ski enthusiasts who love nothing more than getting out on the water. However, as the weather cools down and the water becomes less inviting, many Jetski's are placed into Gold Coast Storage units like our shipping containers here at Elite Container Storage.
Before you place your Jetski into storage, there's 5 important things to keep in mind to protect your expensive toy and keep it in perfect condition ready for next summer:
Thoroughly Clean It
Perhaps the most important thing to do before storing your Jetski on the Gold Coast is to completely wash and dry the hull and all interior compartments to prevent mildew build up. This is particularly important if you regularly use your Jetski in salt water. Be sure to leave all storage compartments open so air can circulate and moisture isn't able to condense.
Disconnect the Battery
To prolong the life of your battery while in storage, we recommend disconnecting the unit or removing it completely. This will prevent damage to the battery as it drains over time. You may want to consider hooking your battery up to a trickle charger while it's not in use to prevent it from running completely flat.
Drain the Fuel or Add a Stabiliser
Many modern fuels don't keep well for more than a few months. This can cause internal damage to your fuel lines and engine if it is allowed to sit in the tank throughout the entire winter. To prevent this you should drain your fuel tank completely or add a fuel stabiliser before placing your Jetski in a Gold Coast storage facility so there's no nasty surprises next time you want to hit the water.
Keep It Out of The Sun
It may be tempting to keep your Jetski in your backyard, or use an outdoor storage facility to save a few bucks, however the sun can cause significant damage to the exterior of your ski, even if it is placed under a cover. Your best option is to keep it in an insulated storage container which will protect it from the harsh Gold Coast sun and maintain a constant temperature inside.
Keep It Secure
Jetskis are a prime target for theft so it is important that your expensive toy is locked up safe and secure. Our Gold Coast Storage facility is monitored 24/7 by CCTV cameras and surrounded by a high barbed wire fence and heavy security gate. Don't risk leaving your Jetski somewhere thieves can get their hands on it!